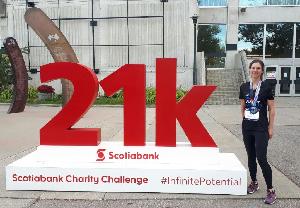 I was diagnosed with type 1 diabetes a few months ago, after having Covid. The past few months have been a whirlwind trying to understand how to manage this disease, and in the process realizing how little the general population (including myself until recently) knows about diabetes.
I am a pretty active person, and I'm finding high activity actually helps my diabetes management, for the most part. But there are still many challenges with balancing activity and sugar levels.
This event is a great way to promote activity and a healthy lifestyle for diabetics and non diabetics, as well as raise awareness and funds.
Thank you for cheering me on!
View More