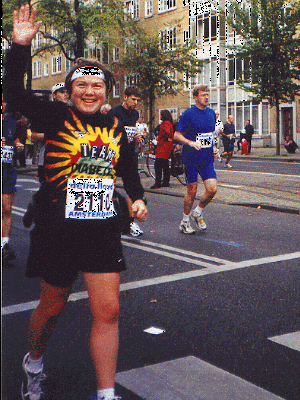 This year marks the 100th anniversary of the discovery of insulin – a Canadian life-saving achievement in world health. I've been living with type 1 diabetes for 45 years. I am once again motivated to raise funds for such a great cause – Diabetes Canada. I am living proof that the research dollars invested in diabetes have made a huge difference to those living with diabetes. Advancements over the years have made it much easier to manage diabetes, and to help prevent and delay serious complications.
Diabetes Canada plays a key role in funding research, advocating for access to care, and providing programs for children & their families for self-management. One in 3 Canadians have diabetes or pre-diabetes. More funding is need to curb this trend and support the growing number of Canadians requiring support and education to manage the disease.
I have taken up the challenge to help raise needed funds by running 10k this September. 100% of the funds raised will go directly to Diabetes Canada. In addition to the 10k run, I will also be walking 100km - 1km for every year of insulin over four consecutive days in mid to late September. Thanks so much for your support.
No amount is too small. If diabetes is a charity you support, please consider sponsoring me for this very worth while cause.
View More