It all started with two boys and their lemonade stand
In 2008, best friends Jamie Cleghorn and Max Armstrong set up a lemonade stand to raise money for diabetes research. Jamie was diagnosed with type 1 diabetes at age three. It was a simple idea: donate what you can and enjoy a glass of lemonade in exchange.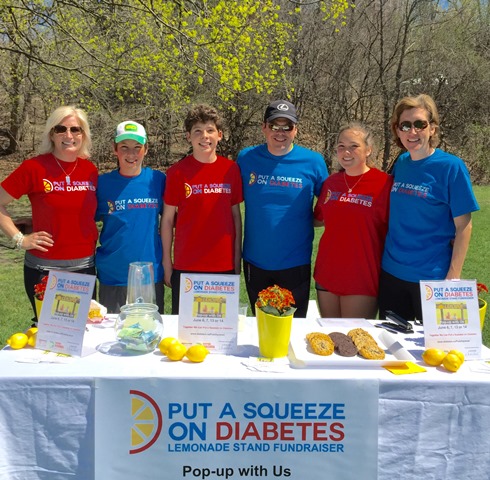 Surprised by how much money they raised, the boys decided to ask other kids and families to hold lemonade stands with the collective goal of raising funds to send children with type 1 diabetes to camp. Having attended Camp Huronda, a Diabetes Canada D-Camp, Jamie knew how important an authentic camp experience was to children with diabetes.
What started as a neighbourhood lemonade stand has now grown into a national fundraising event. Each year, Put a Squeeze on Diabetes allows more children with type 1 diabetes to make connections and have fun at summer camp. Learn more about D-Camps.
Their outstanding efforts have been recognized
In 2018, Jamie and Max received the Outstanding Youth in Philanthropy award presented by the Association of Fundraising Professional Greater Toronto Chapter. And in March of this year, they received another reward in San Antonio Texas.