How it all started
This fundraising initiative was born from the efforts of one Camp Huronda camper, Jamie, and his best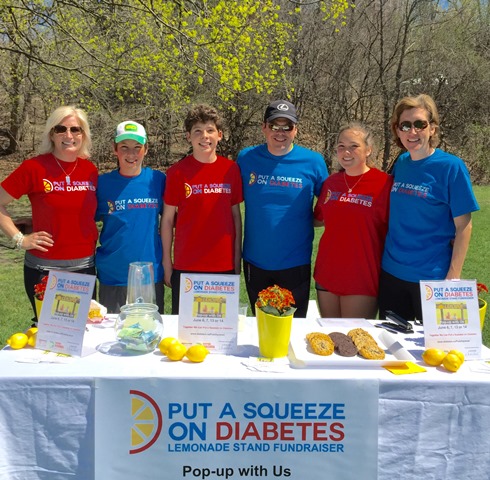 friend, Max. Since 2008, they have operated a lemonade stand in their neighbourhood to raise funds for diabetes research.
Their philosophy was simple: pay what you can to support diabetes and enjoy a glass of lemonade. It was fun, rewarding and they were always surprised with the amount of money they raised.
So, they thought, why not ask other kids and their families to do the same with the collective purpose of raising funds for D-Camps?
All children should have the opportunity to go to summer camp. For kids with type 1 diabetes it's more of a challenge as the higher cost is out of reach for many due to the increased medical attention required. Hosting a lemonade stand can give a child with type 1 diabetes a summer camp experience they will never forget at one of Diabetes Canada's specialized D-Camp programs.