Follow My Journey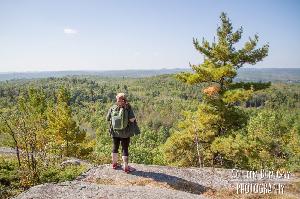 I have accepted the challenge to join Team Diabetes and participate in the 2018 Wicklow Mountain Hike in Ireland. I'm doing this for 4 reasons: to challenge myself physically, to raise funds for a cause that I believe in, to get my Type 2 Diabetes in control and in Loving Memory of my Aunt Anne who had Type 1 Diabetes.
Diabetes has reached epidemic proportions in Canada. Currently, 11 million Canadians are living with diabetes or prediabetes –a number expected to rise to more than 13 million by 2025 if we don't take action. Funds raised through Team Diabetes will be used for much-needed research, education, programs and advocacy on behalf of those living with diabetes across Canada.
You can help me reach my fundraising goal of $7500 by making an online donation. It's quick, it's easy and donations are tax-deductible.
The funds raised help the Association deliver on its mission to lead the fight against diabetes by helping people with diabetes live healthy lives while we work to find a cure. We invite you to learn more about Team Diabetes and the important work of the Canadian Diabetes Association at www.teamdiabetes.ca.
Would you like to learn more about my journey specifically?
Please visit my website: www.cdontigny-teamd.ca
I will update my blog regularily and this is the best spot to keep up to date with the Fundraising Events I will be hosting over the next few months.
Thank you so much for your support!
Colleen Dontigny
View More
Achievements
Team Diabetes Supporter
I've Made A Donation!