Welcome to My Personal Page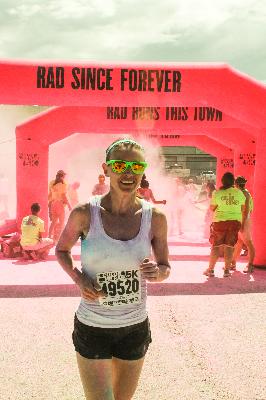 Iceland! Last year Brennan and I took a leap and decided to do this run. Then some personal stuff came up that required us to postpone until this year. Well, now we're back and ready to take on the challenge for 2016! We will be headed to Reykjavik Iceland in August 2016 to run 10km and in doing so raising money and awareness for diabetes.

Team Diabetes is the national physical activity fundraising program for the Canadian Diabetes Association. Team members promote a healthy lifestyle while raising vital funds in support of the more than 10 million Canadians living with diabetes or prediabetes. The funds raised help the Association deliver on its mission to lead the fight against diabetes by helping people with diabetes live healthy lives while we work to find a cure. We invite you to learn more about Team Diabetes and the important work of the Canadian Diabetes Association at www.teamdiabetes.ca.
View More
Achievements

$6100 Milestone
Raised the amount of money defined for this milestone

Team Diabetes Supporter
I've Made A Donation!
Fundraising Honor Roll
Kristina Vanderwater
$1,564
Tank Safe Inc Tank Safe Inc
$1,000
Kristina Vanderwater
$660
Kristina Vanderwater
$260