Run, Walk, Hike or Bike to END DIABETES
Is there a run/walk/hike or cycling event you're training for? What if Team Diabetes could help get you there?
Here's your opportunity to build your event, your way and at the same time make a difference.
Diabetes Canada would be honoured to have you fundraise in support of Canadians living with diabetes.
Browse through our site to learn more about our program and our many exciting events.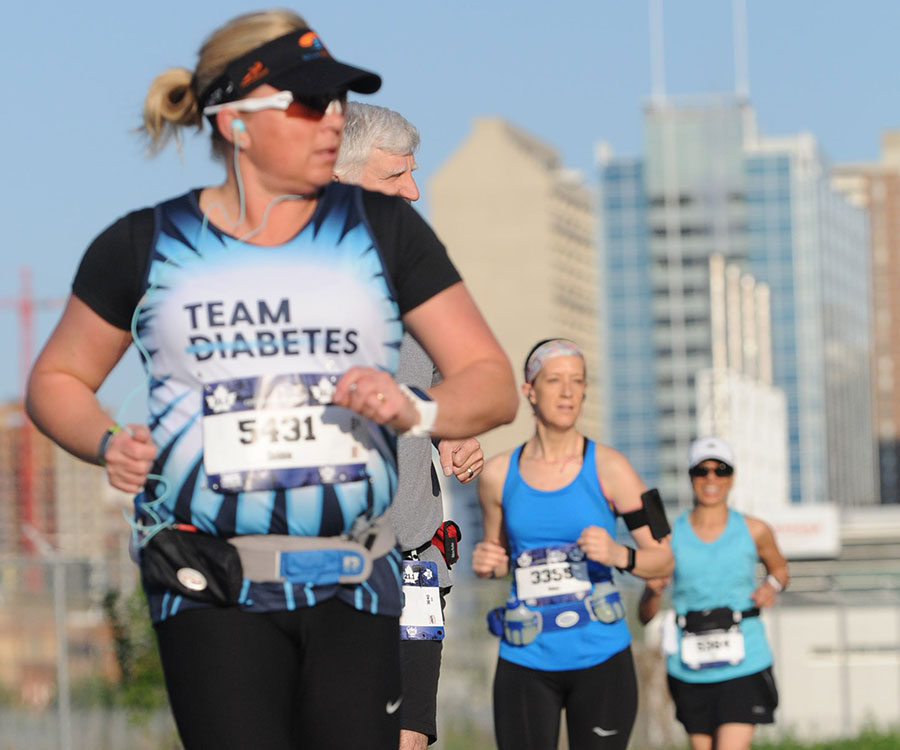 Why I run for Team Diabetes?
Debbie Zelez and her son both live with type 1 diabetes, but that hasn't stopped them from raising funds and awareness or crossing the finish line for Diabetes Canada!
Questions?
Our staff will be happy to provide you with more information about our exciting local and international destinations. Speak to one of our fundraising professionals and let us help you find the perfect event for YOU!
Latest from Twitter
Tweets by DiabetesCanada